Background_06
Estate Winery with Vineyard
Estate Winery
with Vineyard
How about Okanagan's First Log Home Estate Winery?

The Okanagan is called the Napa Valley of Canada because the Climate provides excellent growing conditions for its award-winning, premium wines. This Retreat would be perfect for a family-run boutique winery where visitors could enjoy wine tasting and take in the views of Okanagan Lake.
Additional Income possibility through …
an excellent Boutique-Winery producing a variety of organic wines

up to 3600 vines on a gently south sloped 2-acre vineyard

a Grape processing area, storage tanks and underground Wine Cellar

there is space for additional Visitor parking plus Storage Shed for Equipment and Tools

a unique Wine Shop with Tasting Room

a Bistro or small Restaurant, large Sundeck and Patio with prime Okanagan Lakeview

Part of the 1.33 acre at MacKinnon Road could be used as a fenced and secure Storage & additional Parking Lot.
Bed & Breakfast and/or Lower Floor Guest Suite Rental for out of town visitors

Wedding venues, Group Getaways, Corporate or Wellness Retreats!
A Winery with Vineyard would be perfect at this
unique and private location …
Have a look at the "Estate Winery" concept site plan renderings
and the concept photos!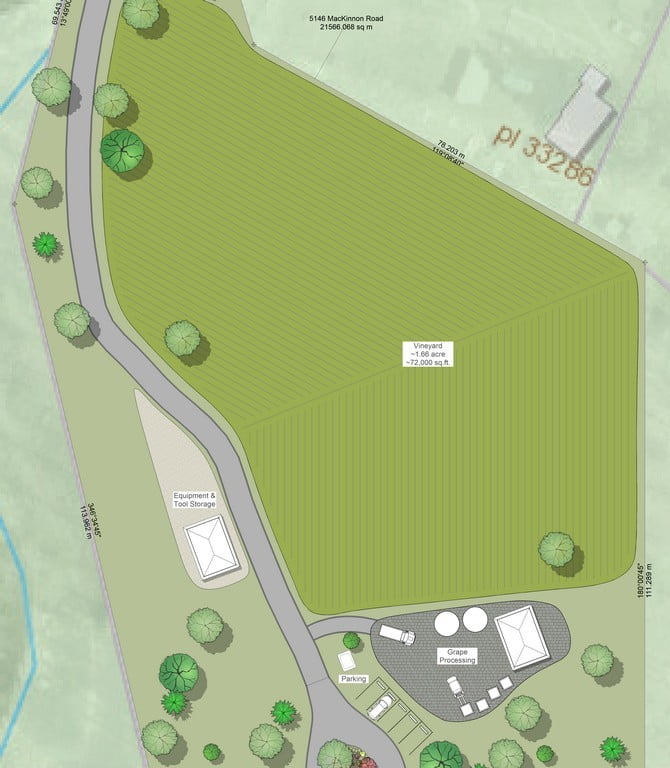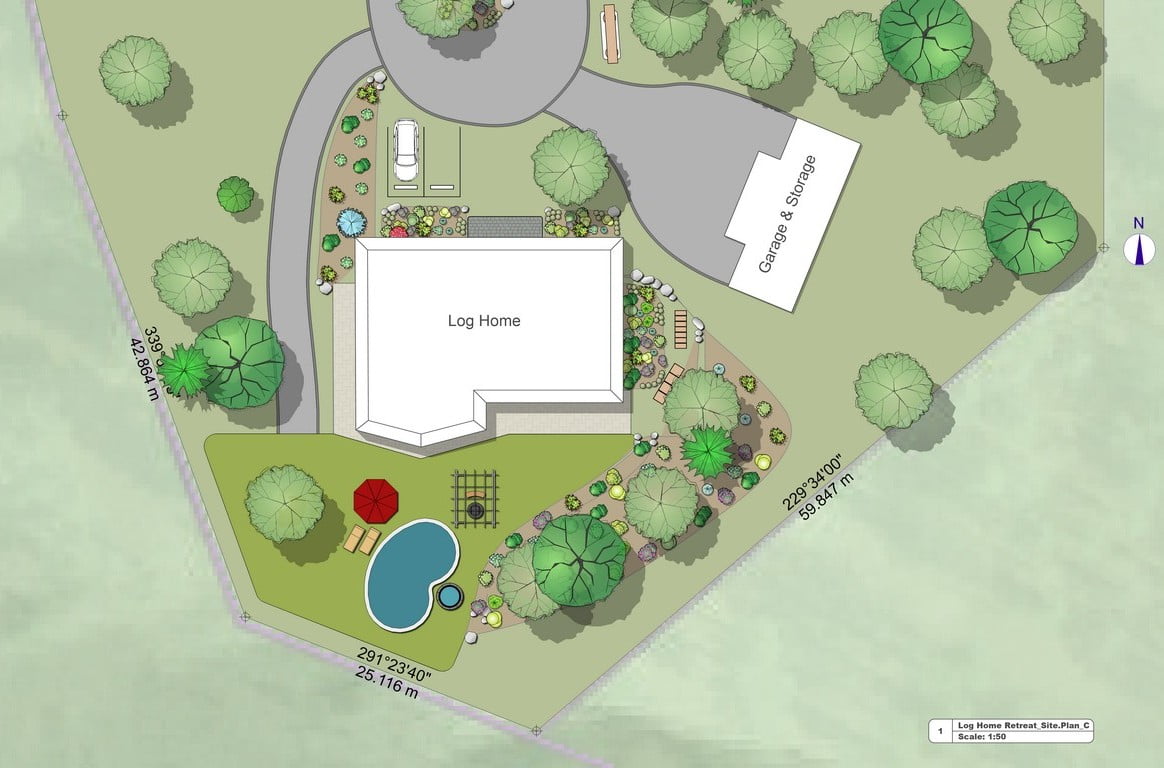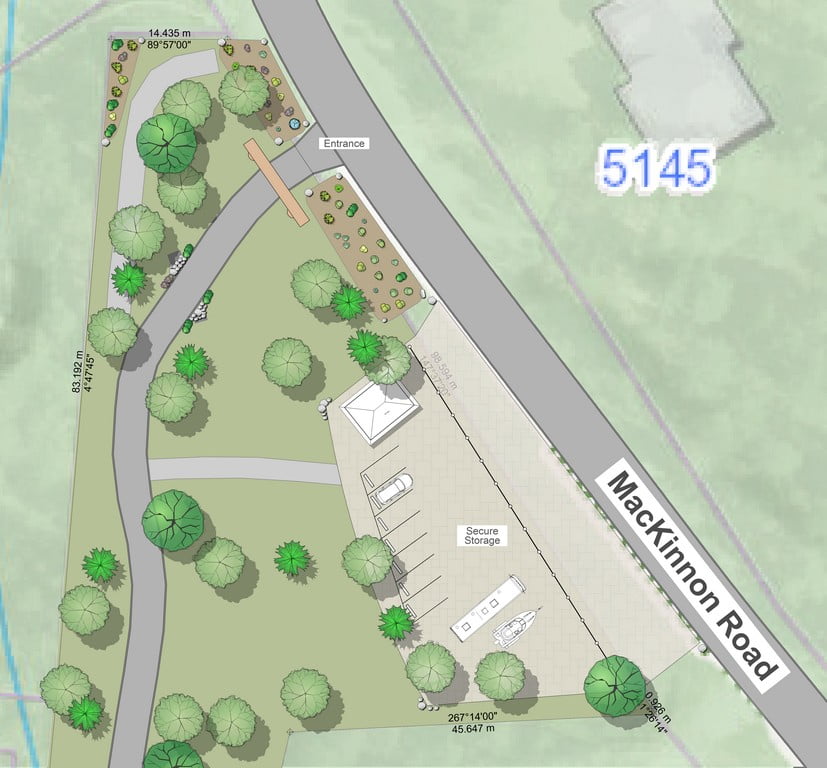 Slide 1
Gently south sloped 2-acre Vineyard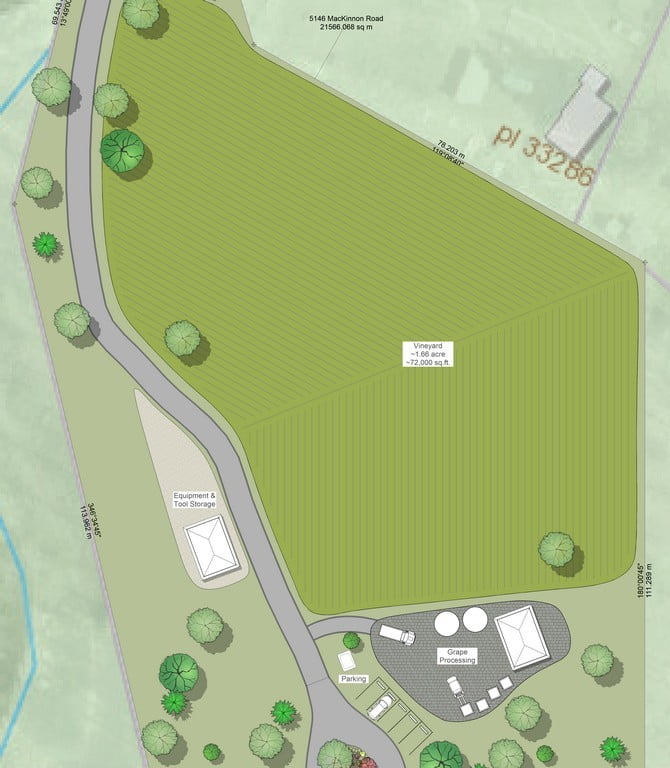 Slide Two
Main Lodge with Wine Shop, Tasting Room & Bistro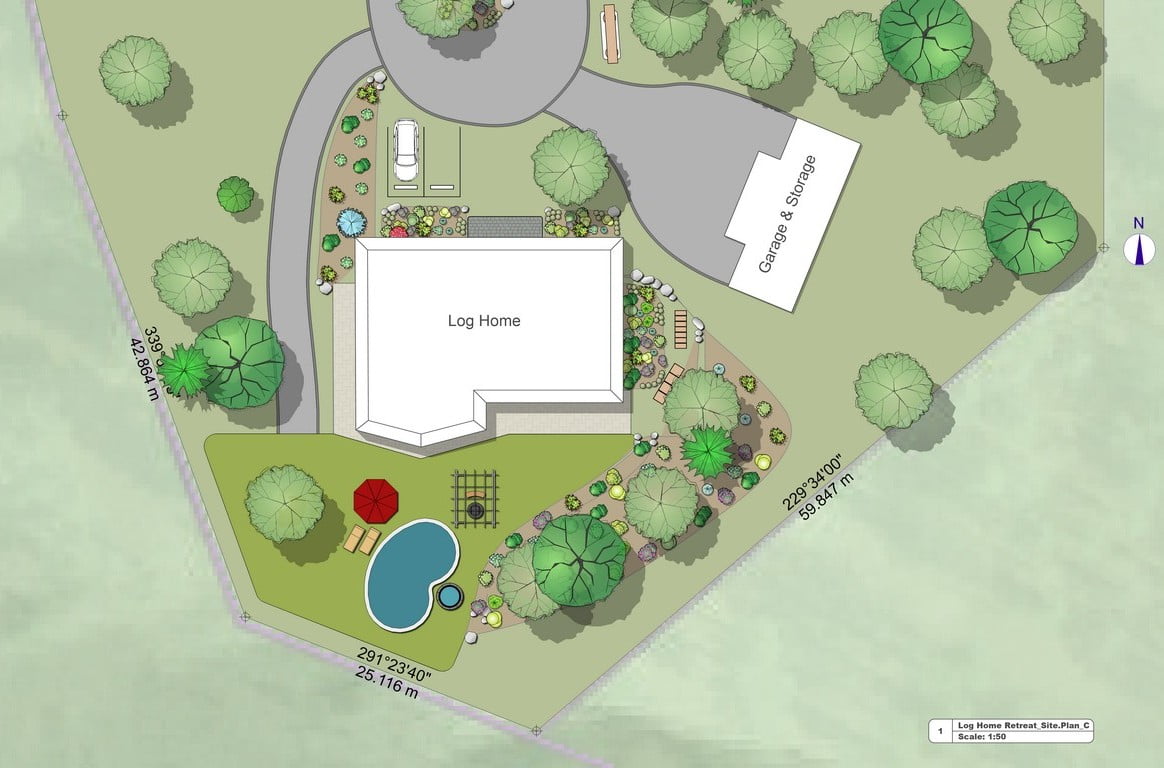 Slide 3
Entrance with add. guest parking & storage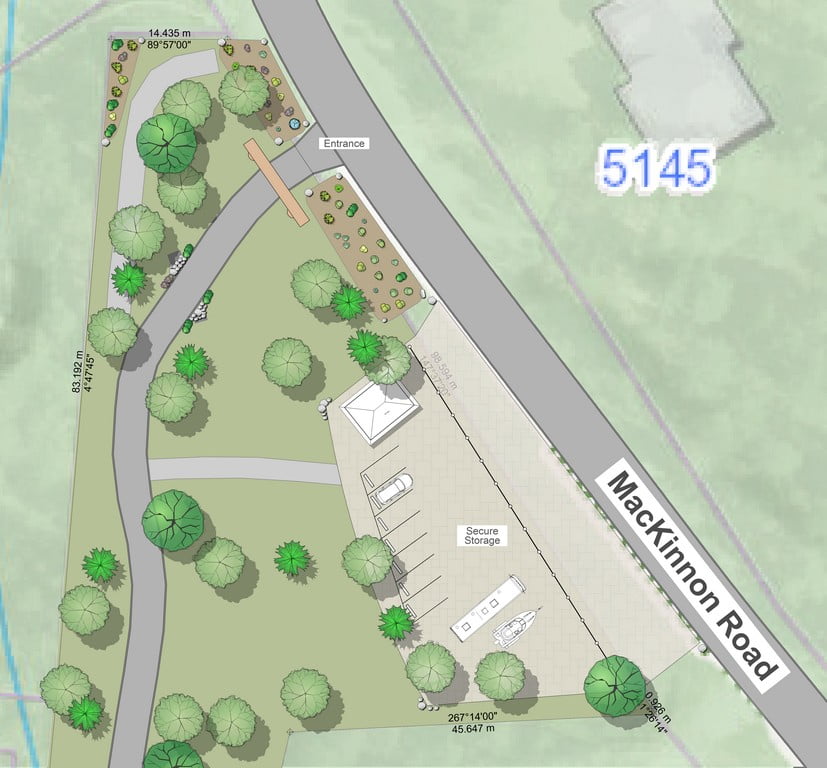 Slide 4
There is space for a gently
south sloped 2-acre vineyard,
a Grape processing area,
storage tanks and Wine Cellar