Contact us today to get more Details or Book Your Private Tour!
The Okanagan Valley
A Valley like no other! Mountains and lakes abound. Nature is always present.
Located in the B.C.'s Southern Interior, the Okanagan Valley is a picturesque region that follows the twists and bends of Okanagan Lake and numerous smaller lakes. The valley extends from Osoyoos, at the border with the United States, northward to Penticton, Kelowna, Vernon and beyond.
The Okanagan is renowned for its golf courses (~30), fruit orchards, vineyards (~200), ski resorts, wineries (~120) and varied landscape.
With one of the warmest climates in Canada, the Okanagan offers an abundance of summer activities, from relaxing on beaches to swimming, boating, kayaking, sailing, golfing and much more.
Winter sports take center stage in the Okanagan, which is blessed with several ski resorts. Big White and Silver Star are globally recognized winter wonderlands that provide exciting times for all ages.
Peachland
A quaint, lakefront community, Peachland is an idyllic small town with 5400 residents surrounded by natural beauty. The town hugs 11 kilometres of Okanagan Lake shoreline and the majority of housing is perched on mountainside benches with impressive views. Rolling, tree-filled mountains, sun-riped orchards and sprawling green vineyards serve as a backdrop for this small gem of a community.
Peachland's jewel is its 11km of waterfront with a long public walkway, lined with vegetation, that has become a paradise for walkers, joggers and strollers.
The downtown core, which hugs the lakeshore, features boutique shops, numerous restaurants, parks and green spaces. It is the focal point of Peachland, where visitors spend much of their time and residents get together for community events.
Popular events include the New Years Day Polar Bear Swim, the World of Wheels Show and Shine in May, Canada Day celebrations, the annual fall fair and Christmas Light Up downtown, complete with Santa Claus.
Life is simpler, more relaxed in oh so beautiful Peachland!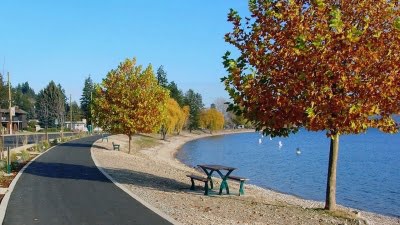 West Kelowna: 11 km / approx. 10 minutes by car


Kelowna: 22 km / approx. 20 minutes by car


Kelowna Airport (YLW): 37 km / approx. 40 minutes


Penticton with Airport (YYF): 37 km / approx. 30 minutes


Vancouver, BC: 380 km / 4 hours by car / 50 min. by air


Calgary, AB: 620 km / 7 hours by car / 1 hour by air
Edmonton, AB: 900 km / 10 hours by car / 1 hour 20 by air

Toronto, ON

: 4000 km / 4 hours by air

Seattle, WA: 490 km / 5 hours by car / 1 hour by air

San Fransisco, CA: 1800 km / 5 hours by air

Los Angeles, CA: 2300 km / 5-1/2 hours by air
... about the Okanagan Region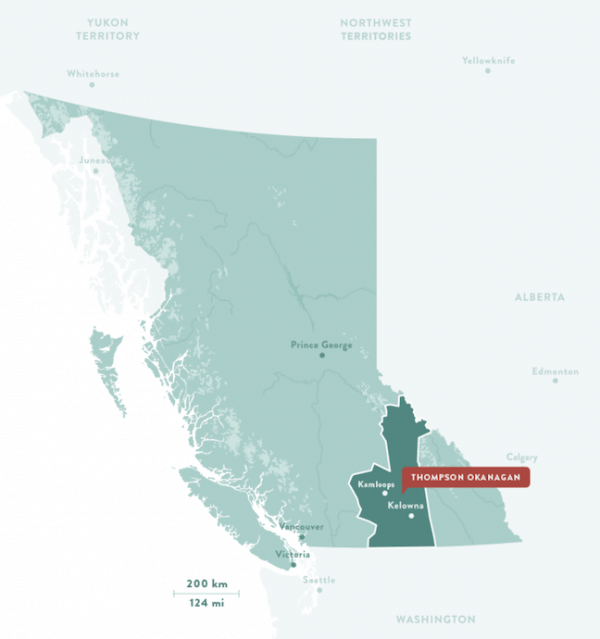 ... View, Download or Print our Highlights PDF Brochure 2023

A summary of all the Highlights this Log Home Retreat has to offer: